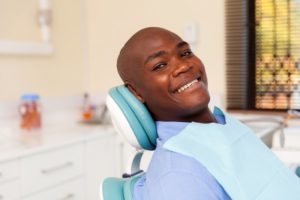 Thanks to modern dental techniques and technology, there are a variety of ways you can replace missing teeth. Unfortunately, traditional options like dentures and dental bridges wear down and need to be replaced after a few years of use. However, dental implants in St. Albans have the potential to last a lifetime with the proper care! Here's everything you need to know if you're considering permanently replacing your missing teeth with dental implants.
How Do Dental Implants Work?
Unlike options like dentures and dental bridges, dental implants replace teeth both above and below the gumline. Instead of relying on the support of your gums or remaining teeth, dental implants rely on the strength of your jawbone, which they encourage by stimulating blood flow. This unique process allows them to fuse with the jawbone itself and provide unmatched comfort and functionality. This firm foundation also prevents them from slipping or popping out of place while you eat, talk, or laugh.
How Long Do Dental Implants Last?
There are several reasons why dental implants boast a longer lifespan than other tooth replacement options. Firstly, dental implant posts are made of titanium, which integrates very well with bone tissue. Once the posts have been surgically placed in your jaw, they'll form an incredibly strong foundation and essentially become part of your jaw. Secondly, these posts stimulate blood flow in the jawbone, which prevents it from deteriorating. This in turn keeps your mouth and facial features from changing, which is often what causes dentures and dental bridges to lose their fit. As long as you protect your dental implant from injury or infection, this unique process can hold your new tooth in place for a lifetime!
How Are Dental Implants Cared For?
Dental implants boast an astonishing long-term success rate of over 95%. This is partially due to how easy it is to take care of them! You won't need to use any special cleaners or brushes and you won't need to change your daily dental routine. Care for your smile just as you normally would, and remember to:
Brush, floss, and rinse with mouthwash daily.
Avoid using your teeth as tools to open bottles, containers, or packages.
See your dentist twice a year for checkups and cleanings.
Dental Implants Are a Long-Term Investment in Your Health
Many people are hesitant to get dental implants because they tend to be more expensive than dental bridges or dentures. However, while dental implants may initially cost more time and money than other tooth replacement options, the investment is well worth it. In fact, since they have the potential to last for the rest of your life, dental implants can end up saving you money in the long run! Instead of spending time replacing your dentures and dental bridges over the years, you'll have more time to enjoy your permanently rebuilt smile!
About the Practice
At St. Albans Dental, we're proud to showcase the talents of a team of highly trained dental professionals. Dr. Tyler Aten, Dr. Simran Saini, and Dr. Moose Snyder strive to meet all your oral health care needs under one roof. Whether you're in need of a simple cleaning or looking to replace your missing teeth permanently, they're here to help you achieve and maintain the smile of your dreams. To see if dental implants are right for you, schedule a consultation with them online or at (802) 524-4844.