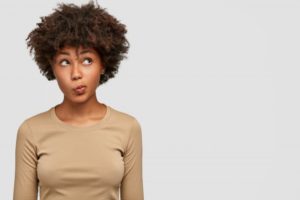 During your routine checkup, your dentist told you that one of your teeth needs a root canal. Wait a minute, doesn't your tooth have to be in serious pain to need a root canal? The fact of the matter is that a persistent toothache is just one of the many signs that root canal therapy might be necessary, but not everyone experiences this symptom. Below, an emergency dentist in St. Albans explains why you might need a root canal if your tooth doesn't hurt.
Why Do I Need a Root Canal If My Tooth Doesn't Hurt?
The inner chamber of a tooth, known as the pulp, contains thousands of nerves and blood vessels. That's why once decay or infection reaches the pulp, it can cause a world of pain. But sometimes, bacteria can damage the pulp so badly that you can no longer register pain in that tooth. At that point, the tooth is essentially "dead." If you don't get a root canal soon enough, the tooth may need to be removed entirely to protect the rest of your teeth.
To prevent the infection or decay from spreading to your surrounding teeth, gums, and even other parts of your body, you should get a root canal as soon as possible. That said, here are some other symptoms that could indicate the need for root canal therapy.
Other Signs You May Need a Root Canal
In addition to a toothache, here are a few other signs that your tooth might require a root canal. Contact your emergency dentist in St. Albans if you notice any of the following:
Cracked or chipped tooth – If a tooth has become fractured from an accident, injury, or even just biting down too hard, bacteria can more easily access the pulp.
Temperature sensitivity – If one specific tooth aches when you consume something hot or cold, it could be infected. This is especially true if the pain lingers for several seconds afterward.
Swollen gums – A tooth infection can sometimes cause the nearby gums to become painful or swollen. You may also notice a raised bump on the gums.
Dark discoloration – Sometimes, a discolored tooth is the result of poor oral hygiene or staining foods and drinks. However, it can also indicate nerve damage inside the tooth.
Getting a root canal is no one's idea of fun, but sometimes it's necessary to preserve the health of your smile. If your dentist recommends one, go ahead and schedule that procedure as soon as you can.
About the Practice
At St. Albans Dental, on-time appointments, personalized care, comprehensive variety of services, and patient-centered approach to dentistry all come together to provide their St. Albans, VT patients a truly top-notch dental experience! With their talented team at their side, Dr. Tyler Aten and Dr. Simran Saini use their extensive education and clinical expertise to create healthy, strong, beautiful smiles. If you have noticed any of the signs listed above, you can visit their website or call their office at 802-524-4844.