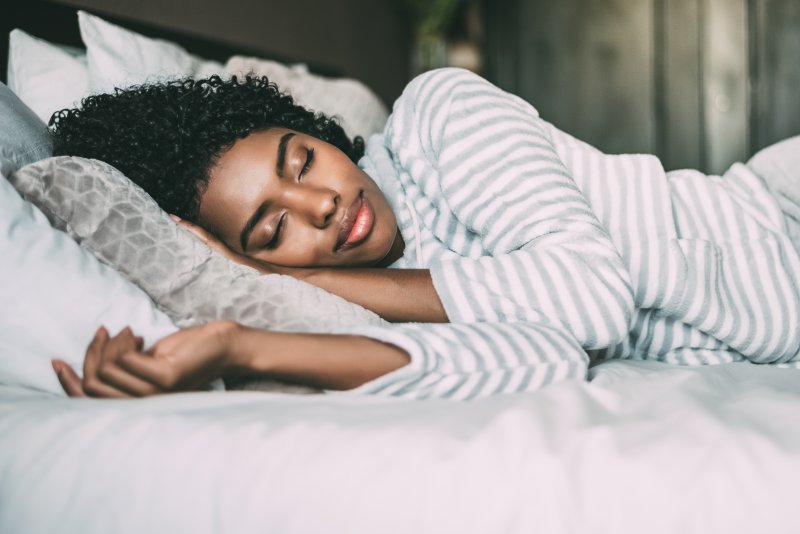 Do you suffer from obstructive sleep apnea (OSA)? If so, you understand the frustration that comes with interrupted sleep and waking feeling fatigued, irritated, and maybe even battling a headache. The inability to get a full night's rest and experience the various stages of sleep can take its toll on your physical, mental, and emotional health and wellbeing. Learn more about the importance of completing a full sleep cycle and when it's necessary to seek professional treatment.
What Are the Stages of Sleep?
Each night, you enter into a sleep cycle that allows your body and brain to essentially recharge for the following day. If you do not get a full 7-9 hours of rest, the process is cut short, resulting in feelings of exhaustion when you wake. To better understand the sleep process, here is a breakdown of each stage and what you can expect:
Light Sleep (Stages 1 and 2) – Your eye movement will slow down but your body will remain somewhat alert. This stage should only last a few minutes before entering the second stage, which will cause your brain to better protect you from a sudden awakening (also known as sleep spindles).
Deep Sleep and REM Sleep (Stages 3 and 4) – Once your body and brain enter stage 3, it is known as "deep sleep." It should be much harder to wake during this phase. No matter if you worked out during the day or simply moved around the house, your body will begin to repair any muscles or tissues as well as produce small proteins designed to boost your immune system and replenish your energy. After this stage is complete, the final stage is REM sleep, which also means rapid eye movement. It is during this phase that your heart rate may increase as well as your blood pressure. What is equally interesting is that your brain will work to file away important information gathered throughout the day as it attributes to your memory.
When to Inquire About Sleep Apnea Therapy
The reason these stages are so important is that your body must be able to function each day at an optimal level. When your rest is frequently interrupted by the inability to breathe or sudden awakenings, not only will it cause you to slack off at work or when performing other responsibilities because of your fatigue, but it will also increase your chances of high blood pressure, heart attack, and stroke.
Should you begin to notice a change in your mental and/or physical capabilities and are tired of waking up each morning feeling like a zombie, it's time to inquire about sleep apnea therapy. After undergoing a sleep study, a physician can diagnose your problem and help you get the treatment you need to start feeling energized and refreshed each day.
There's no greater feeling than getting a good night's sleep, so why wait? Find out if you have OSA and what you can do to improve your quality of life.
About the Practice
At St. Albans Dental, our team of experts knows what you need and how to treat all types of dental problems. Offering an array of services, you and your family can enjoy a one-stop-shop for all things dentistry. You'll also be pleased to learn that we offer sleep apnea therapy for individuals who struggle to sleep and breathe each night. Using the right techniques and methods, we can help you rest better and embrace a better quality of life. If you are suffering from one or more symptoms commonly associated with sleep apnea, visit our website or call (802) 524-4844.