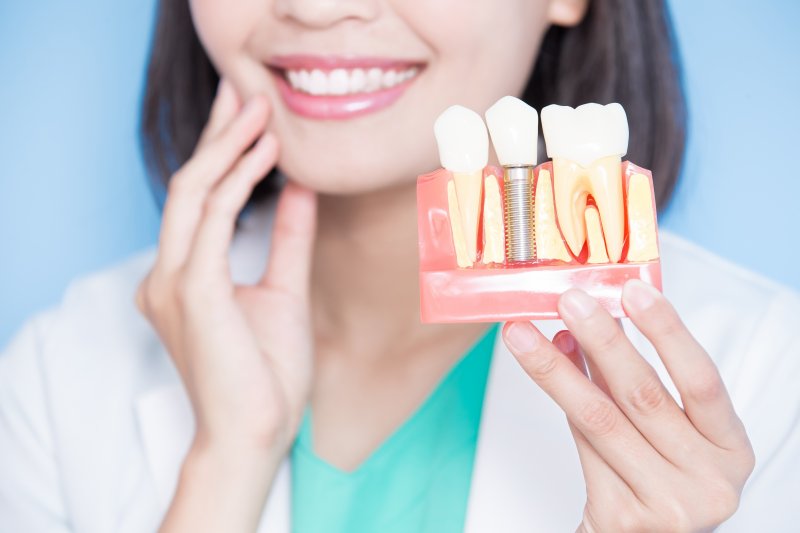 One of the many great things about living in today's world is that missing teeth can be a thing of the past. There are a variety of different options when it comes to replacing your missing teeth. One method that is preferred by dentists and patients alike is dental implants because of their numerous benefits. However, if you aren't careful when you get your dental implants in St. Albans, you could end up with an implant failure. Continue reading to learn how this can be avoided.
What Cause Dental Implants to Fail?
Here are some of the most common reasons for a dental implant failure:
Peri-Implantitis: One of the most common reasons why dental implants fail is due to an infection that develops around the implant and gum tissue. Most of the time, this is brought on by poor oral hygiene after the surgery has been completed.
Bone Loss: When you are missing teeth, bone loss occurs over time. This is because the root of the missing tooth is not there to stimulate the bone through regular chewing. If an implant is placed in an area where there isn't enough bone tissue, it may not be able to fuse to the jawbone properly. This is why bone grafts are sometimes necessary.
Dental Trauma: If you experience an accident or injury and receive a blow to the mouth, you could end up with a dislodged implant.
How Can a Dental Implant Failure Be Avoided?
Some implant failures cannot be prevented, but there are still some steps you can take to prevent it from happening to you:
Excellent Oral Hygiene: Your implants are not susceptible to decay, but you still can't slack on your oral hygiene. Healthy gum tissue is necessary to support them. Continue to brush twice and floss once daily. Mouthwash is another great addition to your routine.
Visit Your Dentist: See your dentist every six months for regular cleanings and checkups. If there are any issues with your implants, they can be addressed sooner rather than later.
Don't Use Tobacco Products: Smoking interferes with the healing process after your placement surgery. It is important that you refrain from smoking for at least a few months after your procedure.
Increase Your Calcium Intake: Calcium is a necessity for strong bones. This mineral can be found in milk, yogurt, broccoli, oranges, and cheese.
Avoid Bad Habits: This includes refraining from hard candies, ice, and asking your dentist in Baltimore about night guards for bruxism.
Choose a Dentist Who Uses a Cone Beam Scanner: This allows your dentist to see a three-dimensional model of your mouth that shows your teeth, jawbone, and other important oral structures in great detail.
Even though dental implant failures are unlikely, they still happen from time to time. By using the tips listed above, you can decrease your risk. This way, you can reap the benefits of your new and improved smile for many years to come!
About the Author
Dr. Tyler Aten earned his dental doctorate from the University of Connecticut and has completed an extensive amount of advanced training. This includes dental implant training at Engel Institute in Charlotte, NC. To learn more about caring for dental implants or to schedule an appointment, visit his website or call (802) 524-4844.