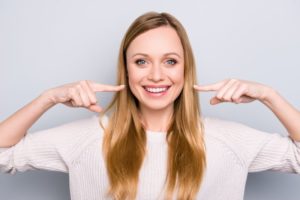 It's that special time of year again when we think about loved ones, chocolates, and… gum disease? February is National Gum Disease Awareness Month! It's a great time to take a break from buying flowers and making dinner plans to take a look at your gums. Are they a nice pink color, or are they bright red? The later could be a warning sign of unhealthy gum tissue, which could lead to infections, tooth loss, and larger health issues. Find out from your dentist in St. Albans everything you need to know about the incredibly common condition known as gum disease.
Why is Gum Disease a Big Deal?
When plaque and bacteria build up on your teeth, they don't just eat away at your enamel and create cavities. They also attack your gums and cause a bacterial infection known as periodontal disease, or gum disease. Although the earliest symptoms can be reversed, as the infection grows, it begins to cause more permanent damage. Eventually, the bacteria will begin to destroy your jawbone and the connective tissues that hold your teeth in place.
The effects of gum disease don't just stop at your smile. A growing body of research suggests that the harmful bacteria from gum disease and the resulting inflammation can spread throughout your body to negatively influence your overall health. Although more study is needed, researchers have found links between gum disease and diabetes, dementia, rheumatoid arthritis, birth complications, and heart disease.
Do I Have Gum Disease?
It's estimated that nearly half of American adults have gum disease. Symptoms to be on the lookout for include:
Swollen, sensitive gums that bleed easily when brushed or flossed.
Persistent bad breath.
Receding or shrinking gums.
Loose or shifting teeth.
Can Gum Disease Be Treated?
The sooner you catch gum disease, the easier it is to treat. Gum disease treatment in St. Albans includes:
An improved dental routine, including two minutes of brushing twice a day and daily flossing.
Scaling and root planning to clean out hard to reach bacteria and smooth down your gums to prevent reinfection.
Antibiotics to fully eliminate any bacteria that are deep below the gumline and can't be cleared out by scaling and root planning.
Surgery to access bacteria hiding underneath your gums and repair damaged gum and bone tissue.
Thankfully, you can protect your gums from infection by controlling the number of bacteria in your mouth. Be sure to keep a great dental routine, see your dentist every six months, and pay attention to any symptoms to keep your smile happy and healthy!
About the Practice
Although the symptoms of periodontal disease may be intimidating, there's no need to feel nervous when you get gum disease treatment at St. Albans Dental. We're dedicated to creating a calming, friendly environment so you can feel confident about your treatment every step of the way. Our team of highly skilled dentists can give you the effective, personalized dental care you need to protect your healthy, beautiful smile. To learn more, feel free to contact them at their website or (802) 524-4844.