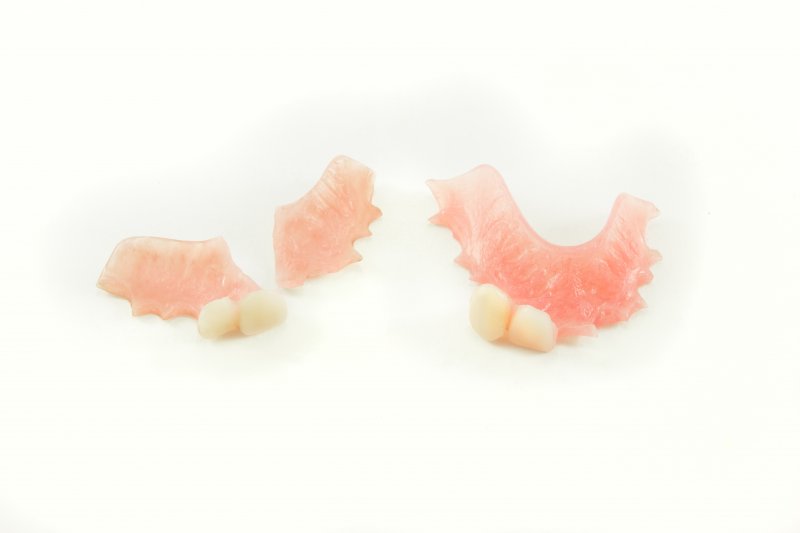 Dentures aren't your natural teeth, but you do rely on them every day. You use them to eat, speak, and function as normal. When you have a broken denture, it can be difficult to go about your life as you normally would. One of the most serious issues that you can encounter with a broken denture is a prosthesis fracture. This can have many different causes and is absolutely a valid reason to see your emergency dentist in St. Albans. Continue reading to learn more about what can contribute to broken dentures and possible solutions.
What Causes Dentures to Break?
There isn't just one reason why your dentures can become damaged. Here are the most common causes:
Wear and tear: Unfortunately, dental restorations are not made to last forever. Dentures are no exception, despite being highly durable. If you have had them for many years, they will start to break down and may require repairs or need to be replaced.
Accidents: You can't predict when an accident will happen. Dentures are often damaged by falls or other injuries.
Improper use: If you aren't taking certain precautionary measures, they won't last as long. Pushing your dentures to their limit will only cause them to break in the future.
Ill-fit: If your dentures aren't fitting correctly, they can cause discomfort and other issues, even if they aren't technically broken. That usually happens because of bone loss or dental work.
What Do I Do If I Break My Denture?
If your denture is broken or not fitting as it should, you should contact your dentist and make an emergency appointment. They will get you into their office right away so the issue can be dealt with. Avoid using repair kids that you can find over the counter. If you don't have proper knowledge on dentures, you could further the damage and require them to be replaced.
How Are Broken Dentures Fixed?
Depending on how old your dentures are, the fit, and how severely they're damaged, your dentist could recommend any of the following solutions:
Reline: This is usually the best option if your dentures haven't been fitting properly anymore. They will reshape the underside of the denture, allowing it to fit more comfortably in your mouth.
Replacement: If your denture has seen better days or is significantly damaged, your dentist will probably recommend that you have a new one made that will be more comfortable.
Dental implants: If your dentist believes that you would make a good candidate, he may suggest that you consider dental implant retained dentures. This offers greater stability and can prevent bone loss.
If you have a denture that is broken or not fitting properly, don't wait it out. See your emergency dentist in St. Albans to put this problem behind you.
About the Author
After earning his undergraduate degree at the University of Vermont, Dr. Tyler Aten completed his doctorate at the University of Connecticut. He is currently a SPEAR Study Club Leader and has an extensive amount of advanced training in several different areas. If your dentures are broken or ill fitting, Dr. Aten would be happy to help you. For more information or to schedule an appointment, visit his website or call (802) 524-4844.