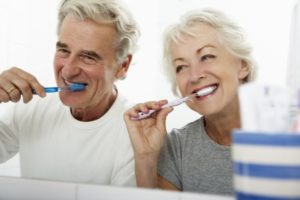 The vast majority of us have experienced dental health issues before. According to the Centers for Disease Control and Prevention, more than 90% of American adults have had at least one cavity before. While that statistic might give you the impression that cavities are inevitable, that's not necessarily true. Many of the most common oral health problems are actually avoidable. Below, a dentist in St. Albans shares what these issues are and how you can prevent them from happening to you.
Cavities
When bacteria in your mouth eat sugar particles on your teeth, they leave behind an acidic waste product that erodes your tooth enamel, creating tiny holes called cavities. If your dentist is able to catch signs of decay early during your routine checkups, it can often be resolved quickly with a simple filling. However, if the issue progresses, you might end up needing a root canal or even a tooth extraction. Here are a few easy ways to prevent cavities:
Brush and floss twice daily to clear away plaque, lingering food debris, and bacteria.
Choose a toothpaste that contains fluoride, as it strengthens your tooth enamel.
Consume sugary foods and beverages in moderation.
Visit your dentist every six months. Not only can the dentist check for cavities, but the hygienist can remove cavity-causing plaque.
Don't use tobacco products.
Gum Disease
Even though gum disease is largely preventable, it is still very common. In fact, about half of Americans over the age of 30 currently have some form of gum disease. This condition occurs when the gums become infected by bacteria. Common symptoms include:
Chronic bad breath
Persistent bad taste in the mouth
Gums that bleed when brushing or flossing
Painful chewing
Receding gums
Loose or shifting teeth
As the infection progresses, the tissues supporting your teeth weaken, and your teeth could eventually fall out. Since gum disease is the leading cause of tooth loss in the U.S., it's imperative to prevent it if you can. Fortunately, preventing gum disease involves taking the precautions against cavities.
Oral Cancer
This deadly disease takes many lives each year. Risky activities like heavy alcohol consumption, smoking, and chewing tobacco can make you more likely to develop oral cancer. Another common risk factor is the oral human papillomavirus (HPV), which has been linked to throat cancer.
Successfully treating oral cancer requires early detection. Whenever you go to your checkups, your dentist will look carefully for suspicious lumps, sores, or lesions that could indicate oral cancer. That way, you have a higher chance of making a full recovery.
Just because these oral health problems are common doesn't mean getting them is inevitable. With good oral hygiene, an overall healthy lifestyle, and regular visits with your dentist in St. Albans, you can keep your smile strong and healthy!
About the Practice
At St. Albans Dental, we prioritize on-time appointments and comprehensive dental care for the whole family. Each of our dentists brings their own unique skill set to our practice. We aim to educate our patients on how to keep their smiles healthy between visits. For more advice on avoiding oral health problems, visit our website or call our office at 802-524-4844.