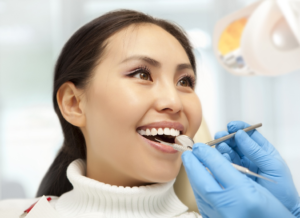 Dental fillings are perhaps one of the most popular and widely utilized solutions in modern restorative dentistry! They're usually the go-to option for treating teeth that have been compromised due to decay, as they help to replace lost tooth structure and ensure revitalized integrity moving forward. However, as useful as dental fillings are, they're sadly not meant to last forever. Here's a closer look at their expected lifespan, along with some tips to help you take excellent care of your filling(s).
How Long Do Dental Fillings Usually Last?
There are multiple types of dental fillings, made from different materials; some materials are more durable than others, while others are more aesthetically pleasing. There are also variances in price points, based on the components used. In any case, the type of material used for a dental filling is often the biggest factor that determines its expected lifespan.
For instance, metal amalgam fillings, which are composed of various metal alloys, can last for 15 or so years before needing to be replaced, and gold fillings can last for up to 20 years. Composite resin fillings, on the other hand, usually have much shorter lifespans—around 7 years on average. And ceramic fillings made from dental porcelain may last anywhere from 10 to 15 years, depending on how they're cared for.
When Does a Filling Need to Be Replaced?
Fillings that become lost or compromised need to be replaced to prevent lapses in oral functionality and to lessen the likelihood of complications. Dental fillings will inevitably become worn down over time due to unavoidable daily usage; however, once they become too damaged or fall out entirely, the weaker areas of your mouth are vulnerable to cavity-causing bacteria and other issues.
However, it isn't always obvious when a filling needs to be replaced; sometimes the filling can cause noticeable issues such as cracks or visible looseness, while other times it can seem fine but still be under duress. A sore or sensitive tooth might also indicate it's time to replace a filling, but in any case, you should visit your dentist to allow them to inspect the filling. With their trained eyes and the assistance of X-rays, they can easily determine the status of your filling and plan an appropriate course of action.
Can I Extend the Lifespan of My Filling?
Even though dental fillings aren't meant to last forever, there are still quite a few things you can do at home to extend their longevity and ensure they serve you well for as long as possible. Consider the following tips:
Maintain excellent oral hygiene by brushing twice a day, flossing daily, and using an antibacterial mouthwash.
Avoid bad oral habits such as smoking, using tobacco, biting your nails, using your teeth as tools, or even chewing on ice cubes.
Eat a healthy diet with plenty of hearty fruits and vegetables, and drink plenty of water; everything that you eat and drink greatly influences your oral health and by proxy, your filling(s)!
Schedule routine preventive care to ensure that your fillings are in great shape all year long; this way, as soon as there's a problem, the filling can be repaired or replaced!
About the Practice
St. Albans Dental Care has proudly served the dental needs of St Albans City for several years under the skilled leadership of Dr. Tyler Aten, Dr. Miriam Keliddar, and Dr. Kelsey Cone. They combine several years of experience to provide all of their patients with an unmatched level of dental care. Their practice is pleased to offer a wide range of treatment options including dental fillings! If you have any questions about the article or you'd like to schedule a visit, feel free to contact the practice online or over the phone for further assistance: (802) 347-6168.