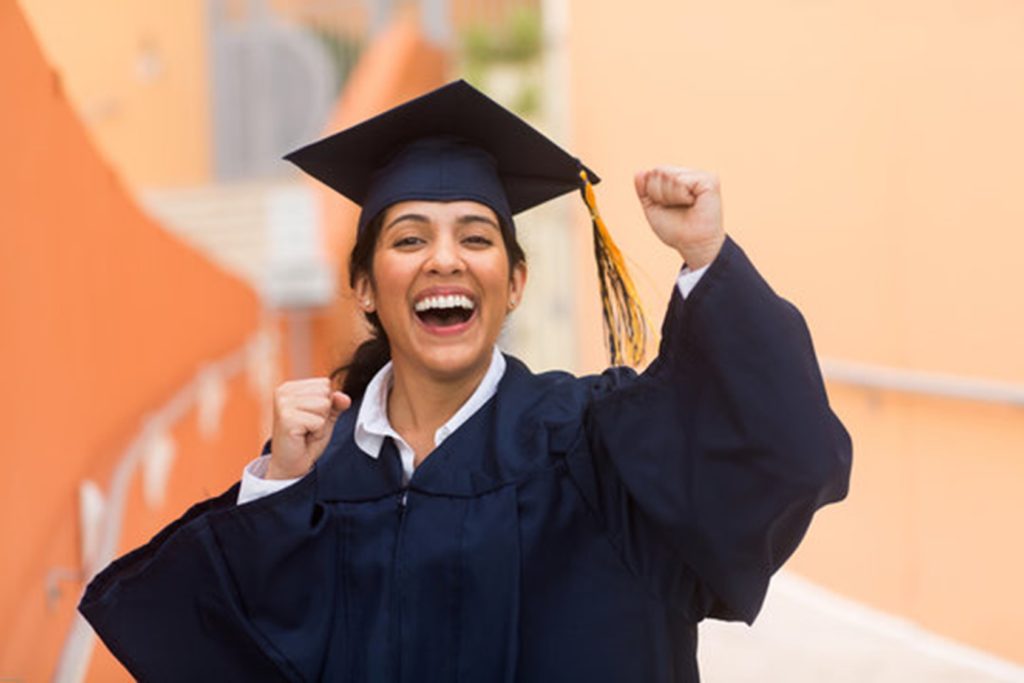 If you have a cherished individual who is nearing graduation from high school or college, their imminent graduation and coming job interviews mean they're on their way into the working world. As you join in their celebration of accomplishments, you undoubtedly want them to exude confidence and present themselves at their finest. Recognizing that a captivating smile plays a pivotal role in their overall appearance is key to giving them the upper hand. To aid them in attaining the perfect smile, it is worth considering the advantages of cosmetic dental treatments. Continue reading to learn more about the benefits of cosmetic dental treatments for graduates and explore the options available.
The Importance of Having a Bright & White Smile
No matter who you are or what lies ahead, your smile is often the first thing that grabs others' attention. So, when a loved one is about to graduate and receive their well-deserved diploma, it's crucial to make sure their teeth look stunning since all eyes will be on them.
A healthy, radiant, and brilliantly white smile can greatly contribute to the success of graduates in the professional world. It creates lasting first impressions, helps them excel in various settings, and reduces the risk of oral health issues that could impact the beauty and functionality of their smile.
Professions That Benefit from Having Healthy, Beautiful Teeth
A lovely smile will equip your graduate for success in industries where dental health is highly valued. Here are some professions in which having healthy teeth can be particularly beneficial:
Broadcasting professionals, like newscasters and meteorologists
Contractors, repairmen, and other home service specialists
Beauty industry experts, like stylists and beauticians
Performers, such as actors, models, and singers
Restaurant servers, hosts, and bartenders
Businesspeople or salespeople
Teachers and lecturers
Internet influencers
Lawyers
Cosmetic Treatments That Are Perfect for Grads
So, what options are available to give your graduate a gorgeous grin? Cosmetic dentistry enhances smiles with a range of treatments, like:
Porcelain veneers – Veneers are a versatile way to correct cosmetic issues, covering tooth imperfections like stains, chips, cracks, alignment problems, misshapen teeth, and gaps. A small amount of enamel is removed to prevent bulkiness and allow the veneer to seamlessly blend with your beam.
Metal-free dental crowns – All-ceramic restorations, also known as metal-free dental crowns, are a popular option for restoring damaged pr decayed pearly whites. This is because they offer both restorative and cosmetic benefits. They cover the entire visible part of the tooth and require tooth shaping.
Cosmetic dental bonding – Dental bonding uses a tooth-colored material to enhance the appearance of chipped, discolored, cracked, misaligned, or misshapen teeth. Once applied, the tooth-colored resin is then hardened and bonded using a special light.
Teeth whitening – At-home teeth whitening options provide convenience and flexibility for individuals seeking to enhance their smile. These treatments involve the use of custom whitening trays that can be applied in the comfort of one's own home, gradually brightening the teeth over a few weeks.
About the Practice
The team at St. Albans Dental is led by three skilled dentists: Dr. Miriam Keliddar, Dr. Kelsey Cone, and Dr. Tyler Aten. They offer the care you need to maintain a confident smile, including cosmetic treatments for recent graduates embarking on their journeys into the professional world. With a wide array of service options, your loved one will be able to achieve a stunning, brag-worthy smile that leaves a lasting impression on all who see it. To make an appointment with St. Albans Dental or to learn more about their cosmetic services, call (802) 524-4844 or visit their website.